How to create a WhatsApp business account for your brand and business.
Do you want to create a WhatsApp business account to keep in touch with your business and marketing strategy?? Then keep reading this post.
I will explain to you step-by-step guide on how to create a WhatsApp business account so that you can create more contacts and promote your products and services.
Yes! you heard me right. WhatsApp has made it possible for its users by creating a productive tool called "WhatsApp Business".
You can use it to perform any functions which include building a chatbot, connecting with your contacts, and promoting any type of products and services. WhatsApp business is a very important tool to get more sales.
As a business owner, getting a WhatsApp business account can be very beneficial to your business because it allows you to connect easily with prospective people, hence leading to more leads and sales.
You can automate WhatsApp business with the help of APIs or any other automation tool. It allows you to send messages, notifications, catalogs automatically, and ask for queries from your lists of contacts.
What are the benefits of using WhatsApp business?
You can easily promote your products and services either directly or indirectly.
Building trust with your list of contacts and engage with them more openly.
It helps you to organize and customize your customers' contact list for efficient result.
WhatsApp business can reduce stress for you by enabling automated message which can be delivered to the list of contacts.
So, how do you use WhatsApp business to get all these features I have mentioned??
WhatsApp business account is completely free to create. You can download it from Google Play store or Apple store. However, before we check the steps on how to create a WhatsApp business account, let's see how important it is for your business.
Importance of WhatsApp business account
In every business, once you're not meeting the expectations of your customers, there is no way the business can survive. This is what WhatsApp business has done. By making it very easy for people to channel their products and services in one profile. You don't have to be a pro before you can use the tool and its features.
It's important because you can connect with customers instantly and showcase your services to them. For big and small businesses, using WhatsApp business can help you reach out to prospective clients easily, hence leading to more sales.
Who can use WhatsApp business??
Both small and large businesses can use WhatsApp business. As long as you have a product to show. It is mainly for people who are looking for more sales. So, if you have a product or service, WhatsApp business can be your best bet.
Before creating a WhatsApp business account, note that the account is for business entity and there is no connection between your personal account and the business account.
For this being said, you can create a business account with the same number you used for your personal account or better still create with a different number. However, if you want to use the same number for both accounts, all your contact details will transfer to the business account.
Some people see nothing wrong with this, so they use the same number for both. But keep it in mind that they will import your contacts to the new business account if you are using the same number.
Having look at that, let's go through how to create a WhatsApp business account.
How to create a WhatsApp business account [Complete Guide]
1. Download the app from the play store of your device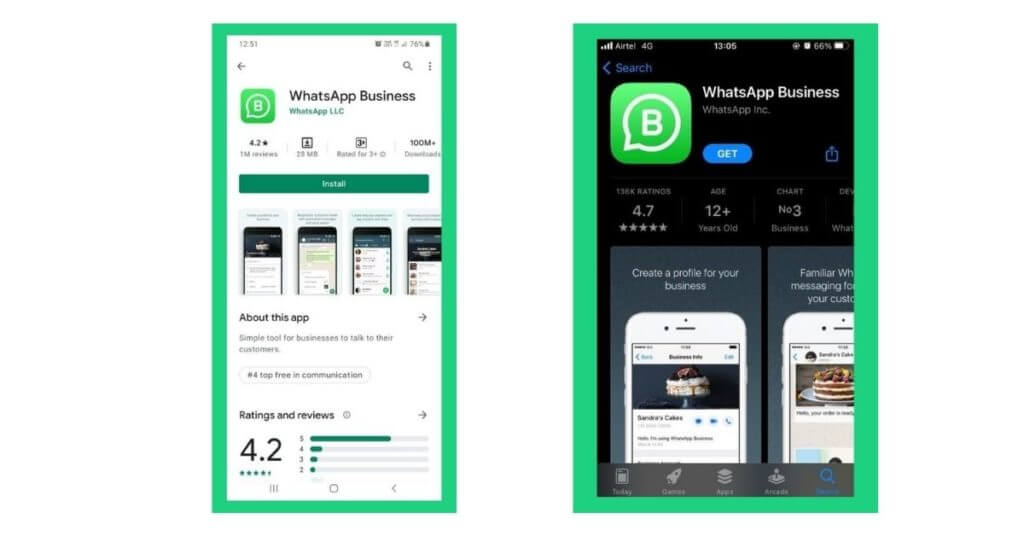 You can see the app on Android store or Apple store. Tab the search icon and type "WhatsApp Business". The app will pop up for you to download.
Make sure the app you download is "Whatsapp Business". Because there are two official Whatsapp app on the store.
After downloading the app, just hit the "Launch" button and the app will open.
2. Agree WhatsApp terms of service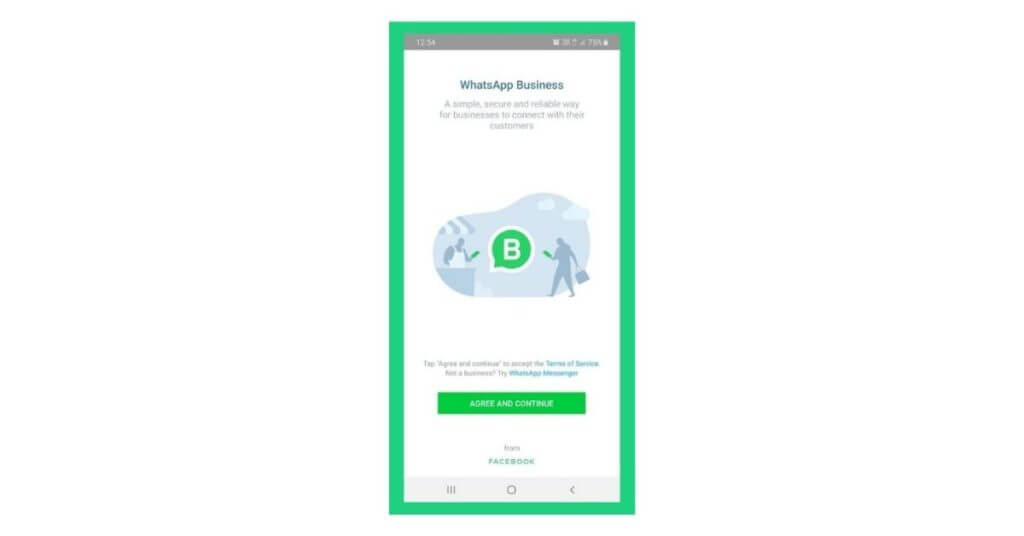 On the next screen, after launching the app, agree with WhatsApp policy. If you can skip it if you don't want to read the terms of service.
Just accept it and proceed. Click "Continue" to move to the next screen. You may need to read the WhatsApp's terms of service.
3. Create a WhatsApp business account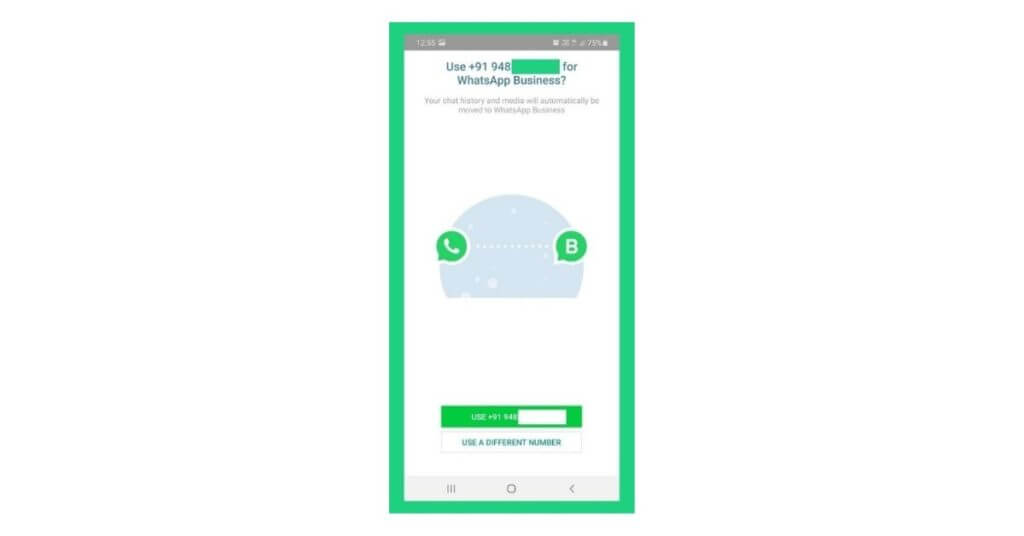 In this step, there are two ways to go about it. Either you use your number and convert it to a business account or using a new number for the business account. The choice is totally yours. But I recommend using a different number.
They will ask you to input the number you'd like to use for your business account. Please do, and don't forget to verify the number because they will ask you to verify it before proceeding further.
4. Verify your WhatsApp business account number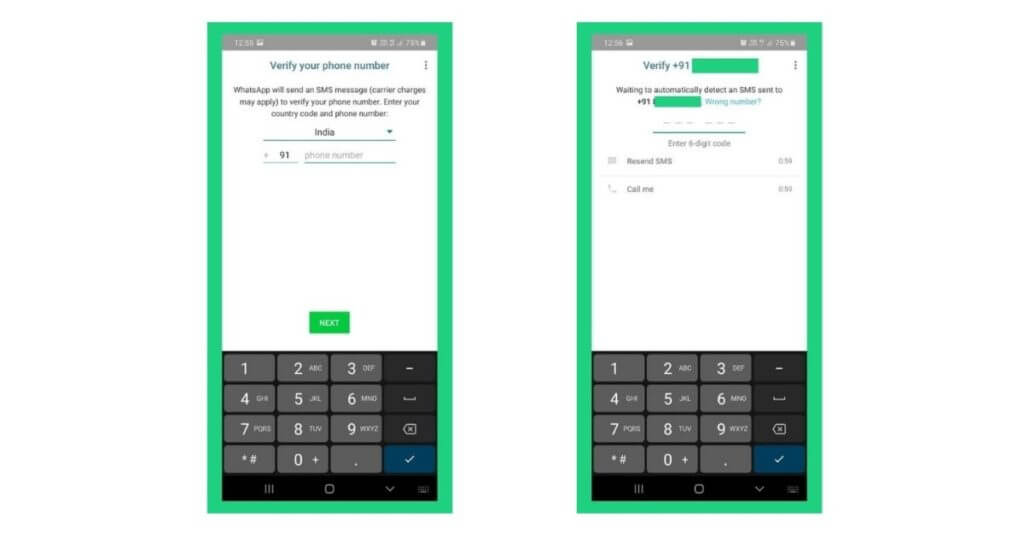 After you have successfully entered the phone number, you'd like to associate with the account. It's time to verify it. WhatsApp will send you a verification code after via SMS.
Make sure WhatsApp can reach your number. You will receive a code that WhatsApp will automatically capture. Just sit back and WhatsApp will do the rest.
If you didn't receive the code, you can request it via phone call.
5. Convert Whatsapp to Whatsapp business account (this option is for users who are using personal Whatsapp)
If you're using WhatsApp personal account, you need will have to move all your contacts to the business account.
All your message history, media, files, and date will be moved to the business account. Give WhatsApp permission before they can move them.
After you have granted Whatsapp permission to import your data to the business account, allow for some minutes because the process can take a little longer. Granting Whatsapp permission will allow them to synchronize your files and contacts for efficient performance.
6. Set up your WhatsApp business account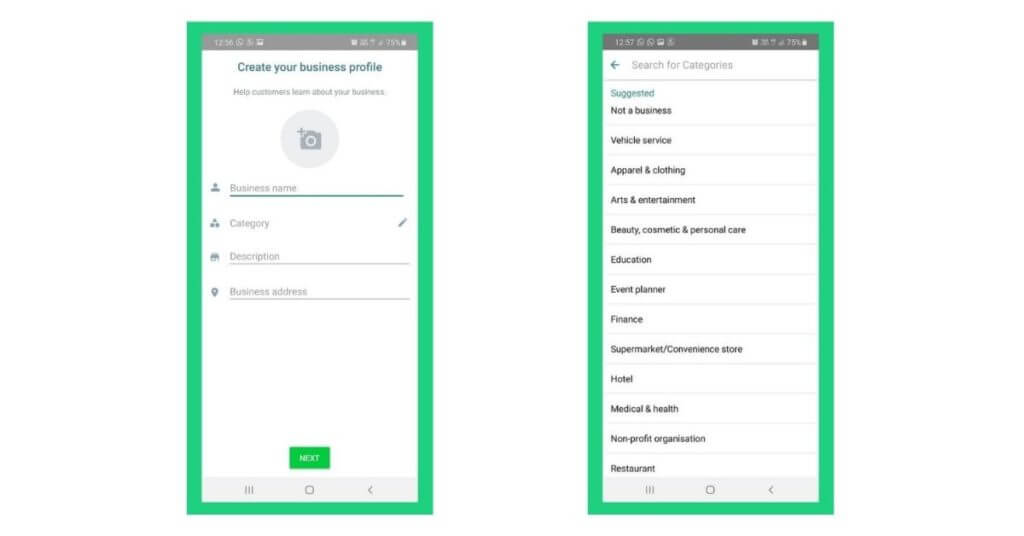 After completing all the above steps, the last one is setting up your WhatsApp business account for use. In setting up your account, fill in the details, including all the requirements.
Business name: provide a business name for your account for easy identification.
Profile picture: Add a profile picture that best described your company or business. This can be your business or website logo.
Category: Select the category that your business fall into. Carefully select the category that best described your business.
Description: describe what your business is all about in the description box. Put in all the related keywords.
Business address: Input your business location. This is very important because of people might easily locate you.
Since you have completed all the steps above, you can add additional information that people easily search for. The tools can be your business profile, catalogue, and messaging tools.
By following all the steps as mentioned in this post, you have just created a WhatsApp business account for your brand. To get the best out of your account, start by adding more contacts to your list. However, if you have any other method to create a WhatsApp business account, please drop it in the comments section.